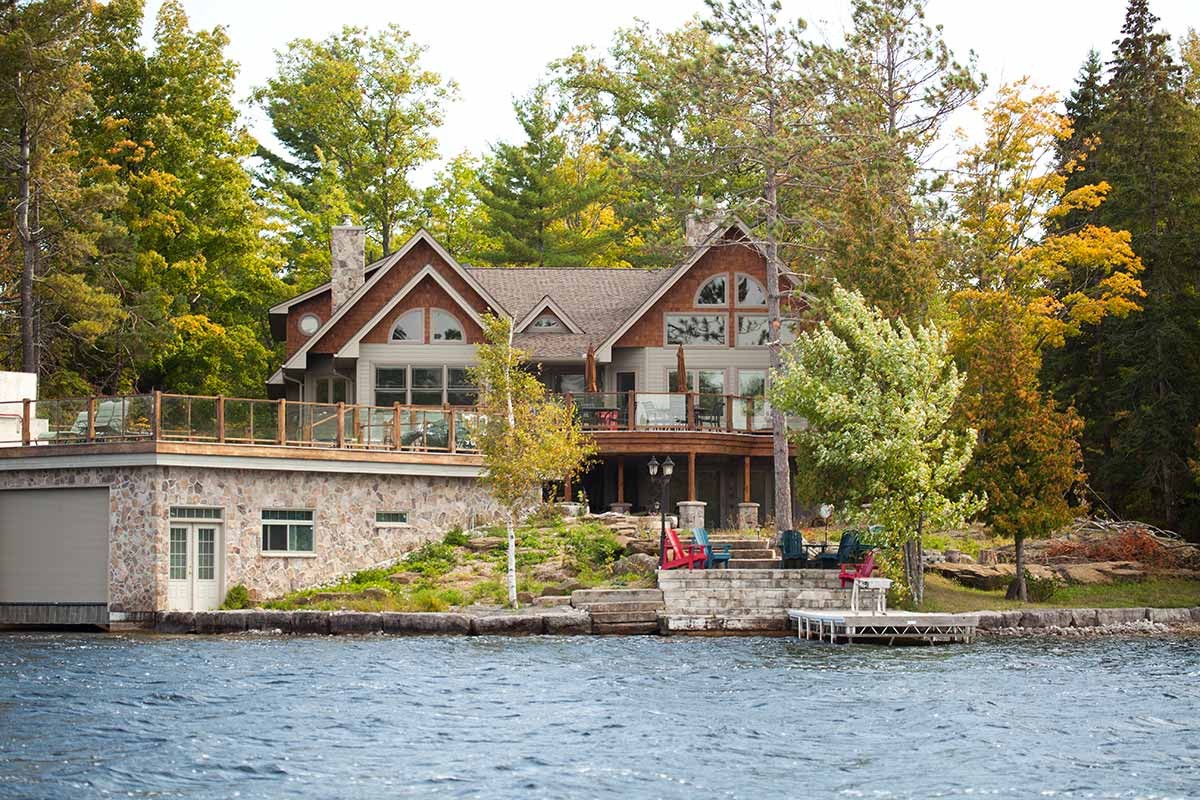 Revitalized on Oak Lake
Oak Lake, ON
Initially our clients aspired to add a two-storey addition on to their existing cottage, however once we began the planning process the Conservation Authority quickly put a halt to that due to the slope stability analysis that we had completed. This left minimal options remaining to achieve the vision our clients had of expanding their cottage they built themselves several years ago. It was decided that they would modernize and update the outdated existing cottage interior and improve the roadside attractiveness. We were able to add a small addition to the side of the cottage to gain closet storage in the spare bedroom and expanded their master bedroom. The bump out basement below the addition is used for wood storage accessed from the exterior.
We updated the performance of the existing building by adding insulation to the interior and exterior and new windows while still achieving lakeside master views. The master bedroom is now brightened by the patio doors incorporated leading to a cantilevered balcony to drink their morning coffee on while enjoying the lakeview. The interior panelling and pine walls were replaced with drywall, updating all existing flooring as well.
A covered porch entrance was added to the cottage supported by a post and beam look complimenting the updated combination of stone and vinyl siding on the exterior. This cottage is a breath of fresh air!
Explore Photos